Dec2011CJONLetterToEditor  My letter to the editor for Clinical Journal of Oncology Nursing. 
Found Compassion in Frustration    Interview that describes the positive and not quite positive realities of working within cancer centers as an oncology massage therapist for 14 years.
Complementary therapies play a role in cancer centers.   Fl Cancer Specialists gets press for initiating complementary care in their Highlands office
Local cancer clinics offering oncology massage-  One of my favorite clients is interviewed about how her massages have helped her physically and emotionally during her Herception treatments.
Using Palliative radiotherapy to relieve bone pain  "With increasing survival times among cancer patients, the management of metastatic bone tumors and their recurrence is an increasingly common challenge."  One of my major concerns for long term survivors and their desire for deep tissue massage once cancer treatment is over.  Even years later, this is a concern.  Communicating with your client is critical to ensure a safe massage.
Dealing with Distress-  many of my clients report the same feelings and that massage does help them to overcome anxiety.  Even a temporary respite of anxious thoughts is beneficial.
Secondhand Chemo- An interesting article that will make every massage therapist decide whether to wear gloves or not.
Breast Cancer Survivors Battling Brittle Bones  A very good reason to not do deep work on cancer survivors.
Extra Weight-a Risk Factor for Lymphedema  
Caregiver information for Secondhand chemo- 
Work around: an indirect way to accomplish the same goal 
Ancient foot massage technique may ease cancer pain
Patient preferences are the guidelines for providing effective palliative care
Massage Therapy for Individuals Journeying with Cancer
Exercise Could Fortify Immune System Against Future Cancers  - Any little bit of exercise during cancer treatment is better than doing nothing.  I  have always encouraged patients to take small walks whenever possible. 
Managing EGFR inhibitors - important must read to understand skin toxicities from cancer treatments.
Cardiac side effects from cancer treatment  Long and short term side effects of cancer treatment that massage therapists need to be aware of for massage modifications.
Childhood cancer survivors as greater risk for chronic health conditions  This article highlights the importance of good intake forms for massage therapists.  Long term survivorship issues due to cancer treatment in childhood increase the risk of health conditions, ranging from myocardial infarctions to joint replacements.  Our clients are "in our hands" and awareness is knowledge that we can pass on.
Helping to Relieve Pain of Post Mastectomy Patients with Myofascial and Craniosacral work    " many physical therapists, osteopaths, massage therapists and other health professionals who have been practicing myofascial release and craniosacral therapy for decades claim strong success in achieving pain relief and range-of-motion recovery with both techniques."   Always important to get a good intake form to know medicals, active edema or tumor sites.  Gentle therapies can make a difference for pain symptoms due to increased tension following surgery.
Younger breast survivors report more stress    "These considerations suggest the need to take a more comprehensive and integrative perspective when considering the impact of breast cancer and its treatments on younger women," the researchers wrote.  Suggestion for referrals  for appropriate help often come from an oncology massage therapist due to the relationship between a survivor and therapist.  Listening to concerns that might not be mentioned to their oncologist or primary care provider, we can be a guide to point survivors into appropriate care. 
New Data Emphasize Importance of Alert Patients Undergoing HCT of Long-Term Risks  As an oncology massage therapist I must be constantly aware of the long term side effects of cancer treatment.  Our relationship with our clients gives us a unique opportunity to notice physical changes and suggest mentioning those side effects to their physicians, whether it be their oncologist or PCP.  Not every condition after treatment is related to cancer treatment, but man times changes are ignored, assumptions are made, conditions are disregarded, or lived with.  Our connections with our clients help us with "survivorship issues."
"Chemo Brain" linked to neurological mechanism  Not just from chemotherapy but from possibly all cancer treatments and cognitive behavior therapy shows promise.
Primary Care Doctors not be aware of long term side effects of cancer treatment.   It is equally important for massage therapists that wish to work with cancer survivors to understand the symptoms of cancer treatment.
Integrative Care Options-  Article reports that patients with cancer must be aware of avoiding reflexology when feet or leges are swollen, experiencing leg pain.  Pressure should not be applied directly to tumor sites and deep pressure should be avoided when bones are fragile.  Always talk to your health care team if you have chronic conditions such as arthritis and heart disease. 
Calming  Effect: Mindfullness meditation can ease stress during cancer treatment  Actively working to understand the effects of stress on our bodies benefits both the Massage Therapist and their clients.
Cancer- More Americans are Surviving.  Here's Why    History of cancer treatment in the US
What to do when cancer pain becomes sudden and severe  " Non-medical management of break through cancer pain can include heating pads or ice packs, light massage or acupuncture."  These non pharmacological treatments can be used in addition to medications.  Meditation and guided imagery may also help as you are waiting for medication to take effect.  Understanding cancer treatment and side effects always make it important to check with your physician before using any intervention for pain.
Don't Call it Pampering:Massage Wants to be Medicine  The evidence is proving that massage has a place in the healthcare setting.  What happens next with insurance reimbursements for massage, acceptance by the medical community, and fair wages for massage therapists?
Younger Breast Cancer Patients Suffer More Adverse Effects for Quality of Life
Lymphedema in Breast Cancer Research
Healthy Living in Mckinney, TX  Oncology Massage Training comes to Esotheric Spa in Mckinney, TX.  Staff discovers their training increases their awareness of safe massage modifications, patients find level of confidence when receiving massage during cancer treatment.
A Spa Day  Love when oncology nurses discover the benefits of spas to renew and refresh.  Twelve years ago it was a nurse manager at a spa retreat who realized her patients could benefit from such care.  Within a short time an oncology massage program was developed.
The Science of Love   Four compounds— "dopamine, norepinephrine, oxytocin, and serotonin—are likely to be particularly critical, says Helen Fisher, research professor of anthropology at Rutgers University and author of Why We Love: The Nature and Chemistry of Romantic Love.  Although the way various chemicals interact in the brain is complex and still largely unknown, data suggests that each plays a different role."   Massage can also affect the stress hormones in the body to help bring into balance the calming hormones we need.
Social Friction Tied to Inflammation 
The pain of surviving cancer:Coping with the lasting effects of chemotherapy treatment-  "Some patients find relief with meditation, and some improve with applications of moist heat, whereas while others prefer ice (depending on which drug contributed to the pain). Physical therapy, massage, and acupuncture may also be effective for certain patients with chemotherapy-related neuropathy"
Massaging away pain gains validity with new study
Lymph Node Status Losing Importance in Breast Cancer? 
Nurses May Help Drive Integration of Palliative Care for Radiation Therapy Patients  As oncology nurses realizes the importance of palliative care, oncology massage therapist have the knowledge and ability to be part of the solutions for patients. 
Management of Radiation-Induced Skin Reactions Up to Individual Practices- It is important for patients to do their research on safe products to use on their skin during radiation treatment.  It can be very confusing to hear one radiation oncologist recommend strongly in one skin care while another physician or new research finds other products useful.  Research via the Internet can be beneficial and facilitate patient-professional dialogue.
Blood Clots More Common Than Expected Among People with Cancer-   "An analysis of more than 30,000 cancer patients has shown that blood clots are a more common complication than doctors may realize, causing additional hospitalizations and driving up the cost of care, according to a study led by a Duke Cancer Institute researcher."  Oncology Massage Therapists need to be aware of contributing factors; blood clotting agents released by tumors, side effects of chemotherapy, and pre-existing health conditions such as obesity and anemia and modify a massage to prevent VTE.
Exercise Across the Cancer Consortinuum  Research has shown that exercise is vital during and after cancer treatment.  Many times the Oncology Massage Therapist recognizes restrictions due to treatment and suggests that the patient discusses the need for physical therapy with their physician.
Stressed Linked to Aggresive Breast Cancer  "A new study suggests psychological stress may play a role in the development of aggressive breast cancer, especially among minority populations."  Stress affects our health and whether a survivor or caregiver, recognize the signs of stress and beneficial ways to alleviate stress.
Managing Hot Flashes in Breast Cancer Patients "One of the most perplexing issues for healthcare providers caring for breast cancer patients is the management of hot flashes, both natural and induced by treatment, because estrogen replacement therapy is not considered wise."   A good article for Oncology Massage Therapists  to help us be informed about what is available for hot flashes with our clients.
All Stressed Out  Oncology Massage Therapists are beneficial in "Dealing with post-treatment stress means recognizing the potentially complex relationship between physical and psychological stress, understanding how it might affect your immune system, and, ultimately, your health, while absorbing the new information that stress can impact cancer survival."  Whether newly diagnosed of a long term survival, we have the knowledge to help.
Dec2011CJONLetterToEditor  My letter to the editor for Clinical Journal of Oncology Nursing. 
Can Positive Thinking Make You Well  Being a half-empty, cautious, realistic person is my tendancy.  Positive attitudes don't always make you well, but learning how to be positive, when it is not your nature, does help to calm you down to the possible calamities that is part of life.
Open Your Mind and Say AHHH  When you tell someone they should try to meditate the response is usually, "tried, can't."  This is a good article about keeping meditation simple and how it can help you calm the awful thoughts that effect us all.
Improving Cancer Rehabilitation  A great article on the need for cancer rehabilitation.  The reality is who will insurance pay for, will patients be informed of the life time side effects of cancer treatment and how to get the help they need.  When massage therapists are trained in oncology massage, understand the unique long term side effects of cancer treatments, they can make a difference for quality of life for cancer survivors.
Self-Managment: Enabling and Empowering Patients Living With Cancer as a Chronic Illness-  Self-managment for cancer survivors includes tasks that individuals undertake to deal with medical concerns and maintaining healthcare with their health care providers,  managing long-term side effects, emotional issues, goal setting and problem-solving support.  Oncology Massag Therapists can be part of theie healthcare and support staff.
ASCO/ ACS Award recognizes the role of palliative care in the continuum of cancer care-   massage can be beneficial throughout the cancer treatment journey with oncology massage training.
Preventing Skeletal-Related Events in Patients with Cancer One of the main reason that deep tissue massage is considered a contraindication for cancer survivors.  The medicine during chemotherapy and after treatment contributes to bone loss.  Massaging with too much pressure can cause a bone fracture.
A One-in-a-Billion Chance for success- Measuring circulating tumor cells (CTCs) could determine a better prognosis for  patients
Biomarker Reveals Who is at Highest Risk for Neuropathy The finding may lead to a simple blood test to determine whether a patient has a high risk of neuropathy.  Massage Therapists that work with oncology patients need to understand the risk, signs and symptoms and possible treatment for neuropathy.
Cancer death rates fall, but drops still unequal Latest statistics show that as cancer death rates decrease there is a difference between cancer survival  and education, according to the American Cancer Society.
Swelling in the arm can signal lymphedema One of the main roles of an Oncology Massage Therapist is to educate their clients about the risks and preventions of lymphedema.  I continually run into clients that do not know that lymphedema is a life time risk.
Easing Pain Palliative care is not what you think This articles mirrors the conversation that I had with a client today.  Patients want relief from pain. Their oncologist's specialty is dealing with the cancer treatment.  They may not  have not been trained in pain and symptom management.  As an Oncology Massage Therapist, my role allows me to help with the quality of a patient's life.  Many times it is just a simple suggestion to see a pain management specialist or someone else that can help them with palliative care.
Oncology Massage by Heidi Rohr
Self care for the massage therapists
Letting Go What you should medicine do when it can't save your life
PTSD for patients in treatment for cancer
December 9, 2010 ( UPDATED December 10, 2010 ) (San Antonio, Texas) — The use of aromatase inhibitors for any length of time by postmenopausal women with breast cancer is associated with a significant 26% increased risk for cardiovascular disease, compared with the use of tamoxifen, according to a meta-analysis of clinical trials by a team of international researchers.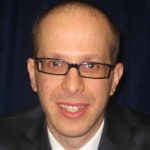 Dr. Eitan Amir, Author
However, the absolute risk for cardiovascular events with either agent in the trials was low — about 4.2% with aromatase inhibitors and 3.4% with tamoxifen — reminded the lead author of the study, Eitan Amir, MD. He is a senior fellow in the division of medical oncology and hematology at the Princess Margaret Hospital, Toronto, Ontario.